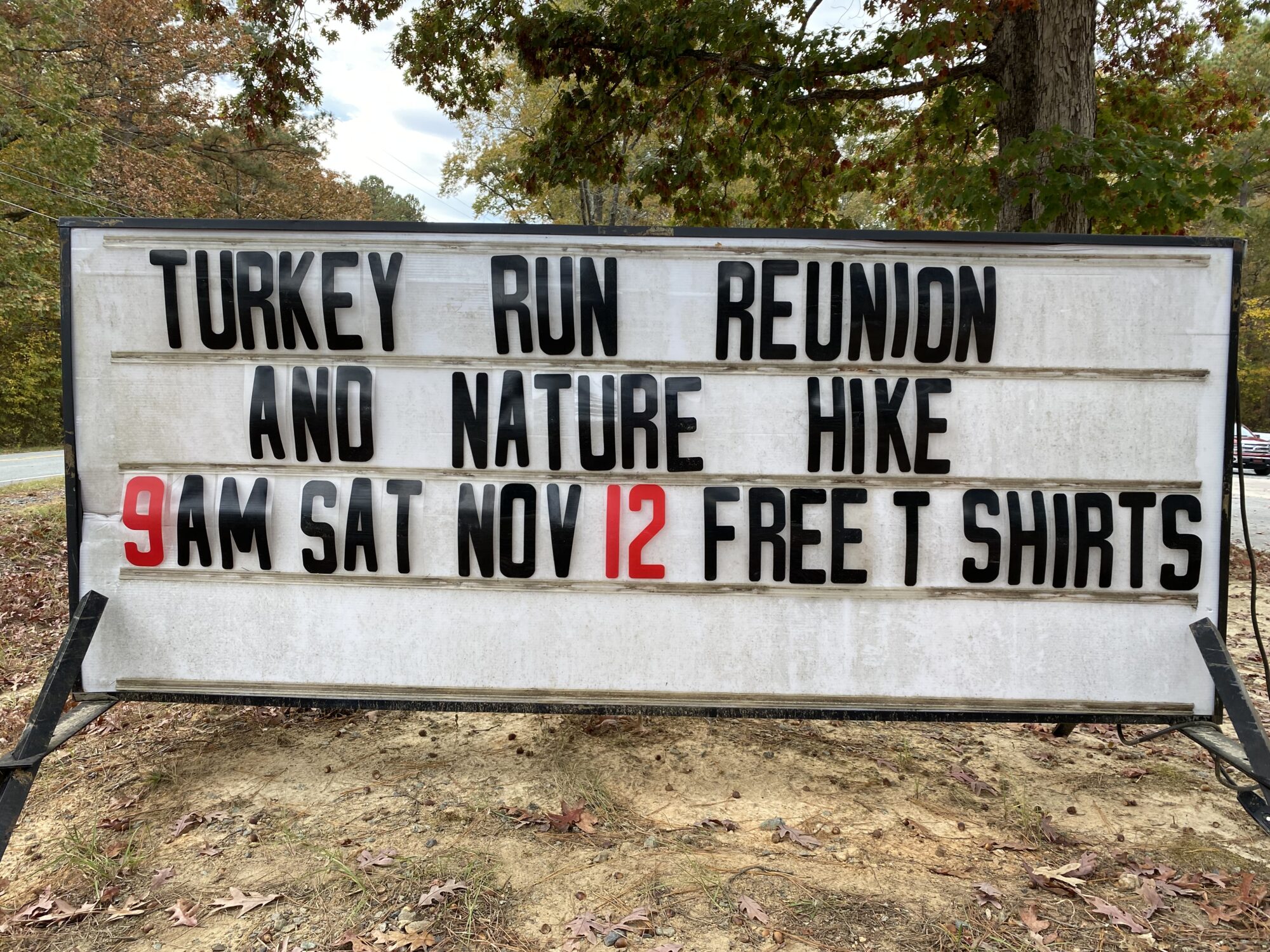 Duke University had decided that running events will no longer be allowed in Duke Forest and that includes the New Hope Turkey Run every Fall and their own Pine Cone Pacer every Spring.
Our longtime sponsors had already funded the T-shirts we were going to give out for this year's race and we wanted to make them available specially to folks who have participated in the Turkey Run for years or in some cases decades! We decided to have a get together at the New Hope Improvement Association building on the usual date of the Turkey Run (this year Nov. 12) at the usual start time 9 am and these T-shirts will be available for free (donations to support NHIA will be gratefully accepted too).
There will also be a Nature Hike on part of the Turkey Run race course led by UNC Botany professor Dr. Robert Peet and perhaps some refreshments, but sadly no usual Turkey Run breakfast. For those interested we will show a video that was made of the Dec. 5, 1992 Turkey Run – that would have been the 10th edition and this year would have been the 40th !!! We hope you can join us next Saturday morning and we appreciate all the support you have provided over the years.