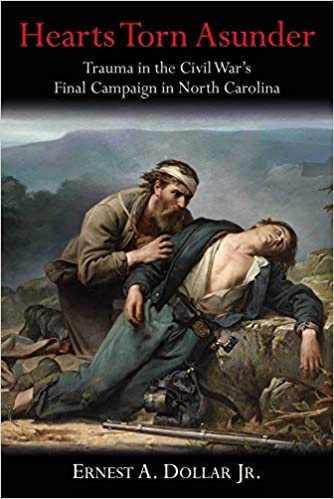 TALK BY ERNEST A DOLLAR, JR.
HEARTS TORN ASUNDER: TRAUMA IN THE CIVIL WAR'S FINAL CAMPAIGN IN NORTH CAROLINA
Thursday, August 18, 7-8:30 pm
New Hope Improvement Association 4114 Whitfield Rd, Chapel Hill; next door to the New Hope Volunteer Fire Department.
Mr. Dollar, the Director of the City of Raleigh Museum and Pope House Museum and Civil War scholar will talk about the last couple of weeks before the surrender of Gen. Johnston to Gen. Sherman at the home of James and Nancy Bennet. He will speak about the impact of the end of the war, especially after Lee's surrender to Grant. As war weariness spread among the troops, the generals and leader of both the Union and Confederate troops were hard pressed to maintain discipline. There were wholesale desertions, increasing drunkenness, accompanied by looting and arson. The troops were spread between Raleigh and Hillsborough including Chapel Hill. Cornelia Philips Spenser describes women dressed in mourning vails trying to find food for their families in fear of soldiers, both Confederate and Union. Slave narratives collected in  the 1930s provide a glimpse into the hoped for freedom along with uncertainty about the future.  This is not the history found in usual books that fail to describe the execution of slaves by Confederate soldiers if they expressed a desire for freedom, and the indiscriminate killing of Blacks by Union soldiers. Come spend a fascinating hour learning about history that did not make it into history books or the "Lost Cause" of the United Daughters of the Confederacy. Refreshments will be served. There  should be time for informal discussion with the author.